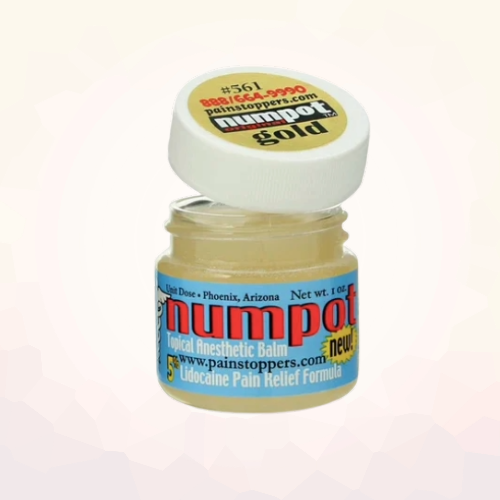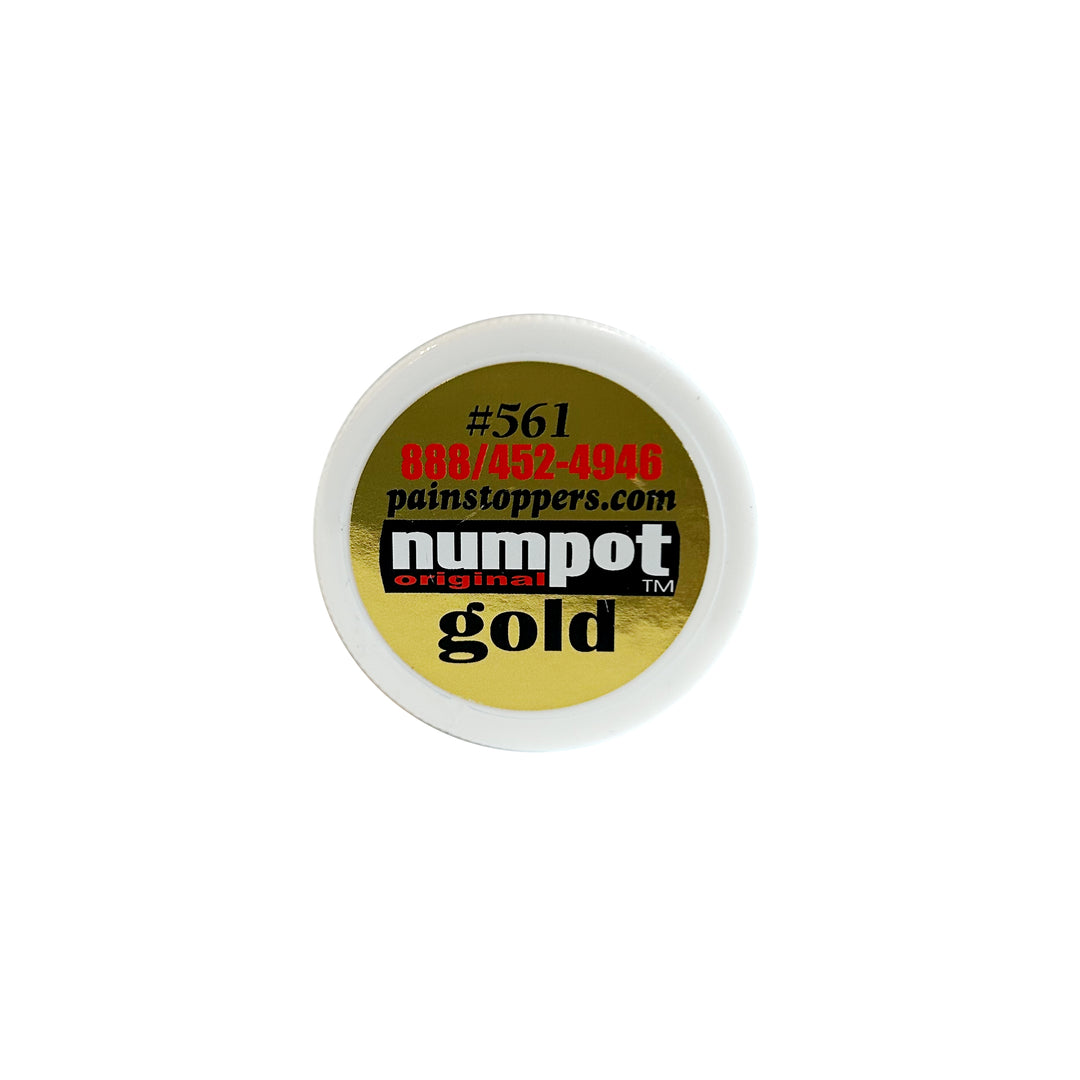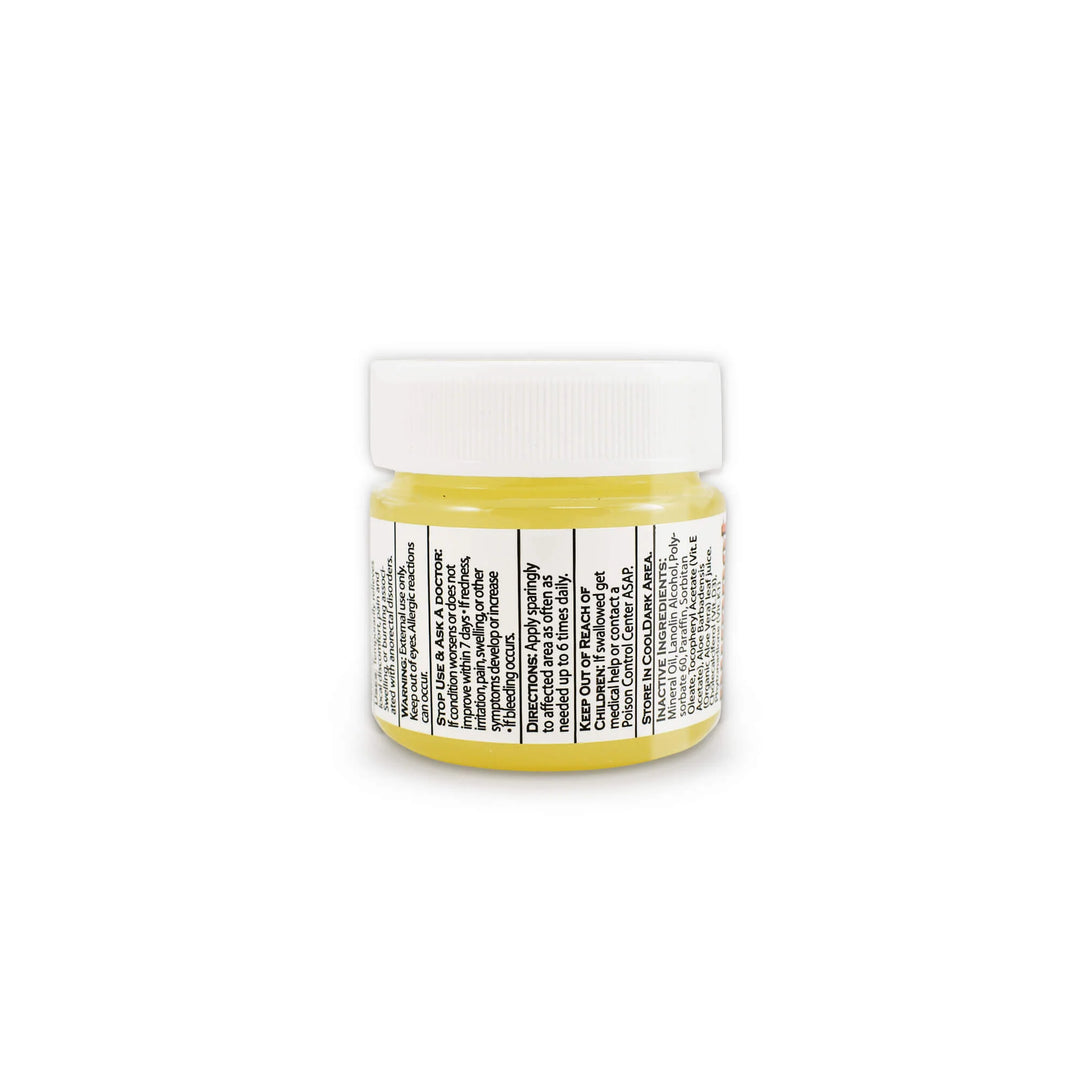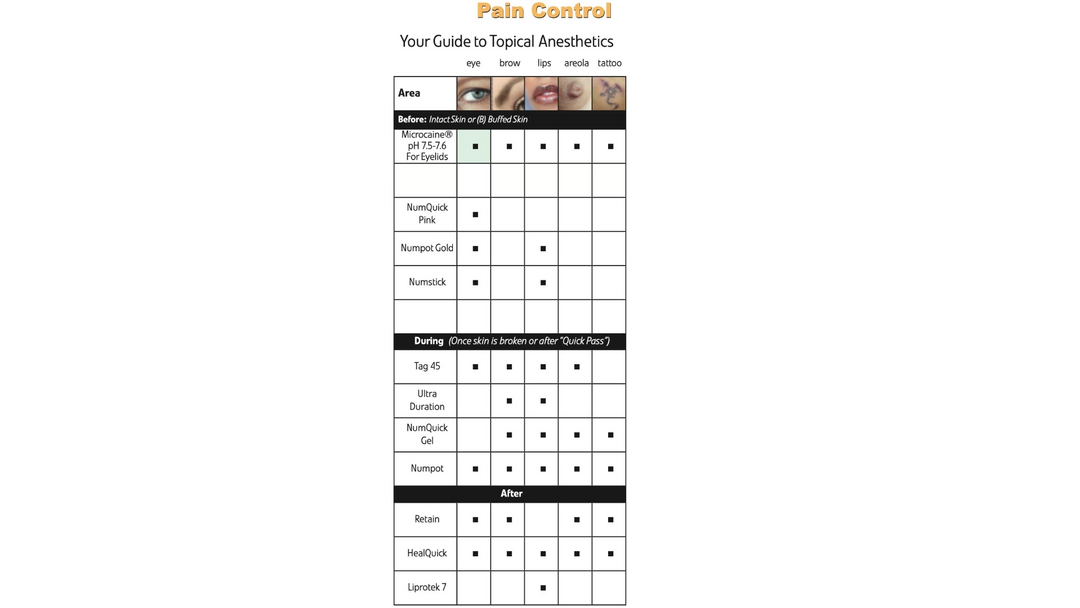 NUMPOT GOLD NUMBING OINTMENT
Regular price
$49.00
Sale price
$45.00
Save $4.00
/
---
Low stock - 5 items left

Inventory on the way
NUMPOT GOLD NUMBING OINTMENT
Numpot™ is a topical anesthetic ointment. The active ingredient is 5% Lidocaine. Numpot™ 5% ointment offers pain relief for intact skin (anorectal monograph). It contains botanicals aloevera and vitamins A,D,E and K. Numpot™ is a soothing, moisturizing ointment that protects the skin, working over the thin skin and mucous membranes in about 15 minutes. It contains botanicals aloevera and vitamins A,D,E and K. Numpot™ is a soothing, moisturizing ointment that protects the skin, working over the thin skin and mucous membranes in about 15 minutes. Once the skin is broken, switch to ULTRA™ Duration for lips, or TAG#45 for eyeliner. Continue to use Numpot™, however, during the entire procedure and leave a light veil over the affected area when you are finished. Numpot™ is soothing and doesn't burn like some gels can after repeated use. Good for lips, brows and eyelids as well as traditional tattoos. Seals in color!(off label use) Keep out of direct contact with eyes. Use eyewash liberally if accidental contact with eyes occurs.  
Numpot™ is very safe. Your client may have a stinging sensation if it gets into the eye but Numpot™ is not alkaline or acid. It is neutral. Just use eyewash liberally to wash out any Numpot™.

Numpot™ keeps the skin moist, traps surface pigment while you're working, and is good AFTER you're done. It can be used everywhere from the eye to the areola to maintain anesthesia.

Numpot™ works best for eyeliner and lips before you start. You'll be amazed that your clients will tell you they have less discomfort than with previously used topical anesthetics. Because it is an ointment, tears and eyewash do not stop Numpot™ from working. You'll start using Numpot™ on eyebrows too after you've broken the skin and applied TAG#45 a couple of times.



PURPOSE

Anesthetic
Skin Protectant
Active ingredients:
Lidocaine 5%
Petrolatum 71%

INACTIVE INGREDIENTS:
Mineral Oil, Lanolin Alcohol, Polysorbate 60, Paraffin, Sorbitan Oleate, Tocopheryl Acetate (Vit. E Acetate), Aloe Barbadensis (Organic Aloe Vera) leaf juice, Cholecalciferol (Vit. D3), Phytonadione (Vit. K1)
Net wt: 1oz
Material Safety Data Sheets:
Lidocaine

For Licensed Professional Use Only.
Suitable for:
Eyebrow
Lip
Eyelids


Traditional Tattoos
PRIMARY anesthetic for use BEFORE the skin is broken
How to Use:
Apply a small amount on the procedure area with a suitable applicator.
Wait for 12-15 minutes until the numbing effect is achieved, then wipe off.
Begin your procedure.
On certain areas, you can reapply

NUMPOT

during the procedure to extend the numbing, or use TAG#45 or ULTRA™ Duration. 

Continue to apply Numpot Gold over the skin to keep it moist and numb.

Avoid contact with direct eyes
EYELINER: Use Numpot™ to get the eyelids numb before you start, reapply to keep eyelids numb and moist.

Lips: Use Numpot™ on lips for 15 minutes before you make your "Quick Pass"( a technique taught by Dr. Linda H Dixon). Then apply ULTRA™ Duration liquid a couple of times to control swelling and/or bleeding. Keep applying Numpot™ as you work on the lips for the entire procedure. Remember, Numpot™ contains soothing ingredients that keep your lips moist and numb.
Apply sparingly to affected area as often as needed up to 6 times daily.
STORE IN COOL DARK AREA.
WARNINGS:
– Avoid contact with the eyes. In case of accidental contact with the eyes, rinse immediately with a large amount of eyewash. Seek medical care from an eye care physician. Not for use in eyes!!
– Don't swallow. If accidentally swallowed, seek immediate medical help.
– Keep out of reach of children.
– Not suitable for clients with a history of liver disease or impairment
– Do not use it if you have a known allergy or sensitivity to any of the components. If a reaction occurs, consult a doctor if it worsens or does not improve in 7 days, or clears up and emerges again within a few days.
– Do not use in large quantities, especially over raw surfaces or blistered areas.
– Do not use it if pregnant or nursing.
– You may notice temporary blanching, irritation or sensitivity where the product is applied.
– You may not feel pain in the area for a while after application – avoid sources of heat or injury.
– May have delayed swelling after the drug has dissipated.
– Do not ingest.
– External use only.
Authenticity Guarantee and Manufactured in the USA.

Use collapsible tabs for more detailed information that will help customers make a purchasing decision.
Ex: Shipping and return policies, size guides, and other common questions.